What do you want to see today?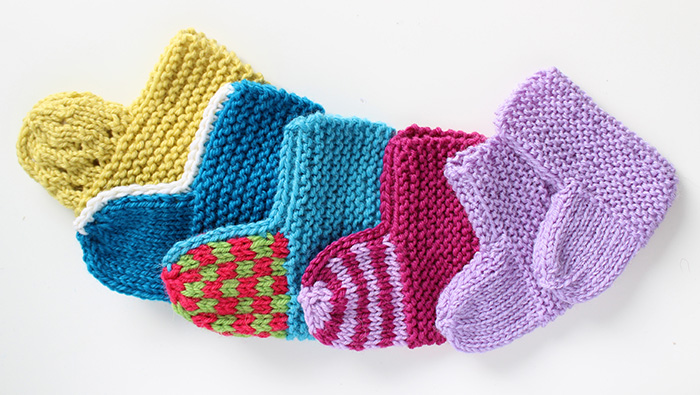 These baby socks are quick to make. They are also versatile. It is easy to customize the foot part of the sock in lots of different ways. I use this pattern often for knitting socks to be taken to a hospital to give to new babies. Check out also another type of baby...
Baby booties seem to be one of the most popular things to both crochet and knit! I saw some knitted using a flat piece and decided to use the same idea for crocheted booties. You crochet a flat piece back and forth, then continue the ribbed toe part. ...
If you google "corner to corner" or C2C crochet you get a huge amount of finished projects and instructions. Most of them have been crocheted using the exact same technique. However, I wanted to have my C2C a little lacier and lighter. Therefore I decided...
Check out my sister blog Knit & Crochet Christmas! You will find lots of ideas for crocheting and knitting Christmas decorations. Because I have the separate blog for Christmas, this blog doesn't have any Christmas-related posts.