What do you want to see today?
Crochet these simple flower star motifs for many uses. Depending on the yarn you use, you could make blankets, throws, ponchos, scarves, bags or table cloths, coasters etc. A single flower can be attached on a card too, or used as a purse decoration. You could even...
Most people don't like to weave in yarn ends in crochet or knitting. Here's a way to avoid that. This is a tip that has been hugely popular on an old video, over a million views. With learning more about filming and editing all the time, I'm embarrassed by the quality...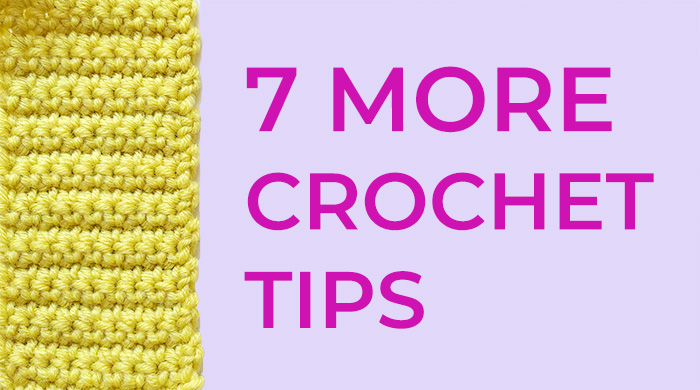 Have you seen my 10 best crochet tips? There are more great tips, so I published a new video on 7 more useful tips. These are all quick tips that you can put to use in many different crochet projects.This post contains affiliate links. It means that if you purchase a...
Check out my sister blog Knit & Crochet Christmas! You will find lots of ideas for crocheting and knitting Christmas decorations. Because I have the separate blog for Christmas, this blog doesn't have any Christmas-related posts.