What do you want to see today?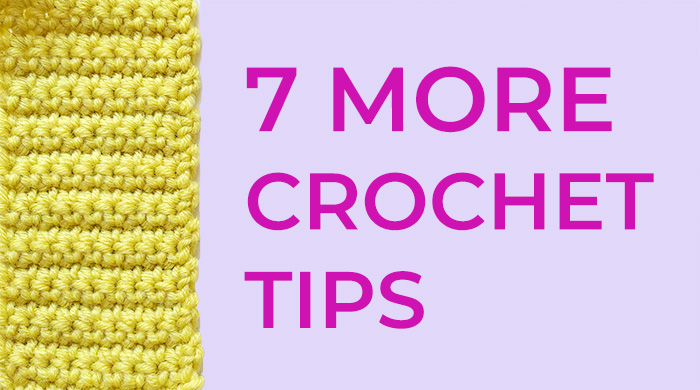 Have you seen my 10 best crochet tips? There are more great tips, so I published a new video on 7 more useful tips. These are all quick tips that you can put to use in many different crochet projects.This post contains affiliate links. It means that if you purchase a...
This block lace stitch has been used in decorating bedsheets in the 40s and 50s. But it's great for many different uses. You can make it in wool for baby blankets, afghans, different types of shawls, scarves and wraps. It is pretty in tablecloths, mats and runners...
It's spring! Do you have light cotton, bamboo or linen scarves to wear at this time? This infinity scarf or cowl is quick to crochet because we are using a large hook and trebles (US crochet term, double treble in UK crochet terms). I made mine using...
Check out my sister blog Knit & Crochet Christmas! You will find lots of ideas for crocheting and knitting Christmas decorations. Because I have the separate blog for Christmas, this blog doesn't have any Christmas-related posts.