Crocheting this quick, beautiful and versatile puff flower has been one of the most popular posts in my old blogs. I now updated it to include both a 6-petal and 8-petal flower and instructions for joining them. I made a video, showing in detail how to crochet the flower.
Puff flowers look great used as appliqué. You can sew them on crocheted or knitted items like hats, cardigans or bags or even on jeans pockets. I have used similar flowers for a baby cardigan, you can see the cardigan image here.
Flowers with 6 petals get joined diagonally. You see this in the image at the start of this page. 8-petal flowers form straight rows when joined.
The video shows you in detail how you crochet the flower but a few pointers: The 6-petal flower is started by chaining 4 and making 6 single crochets into the starting ring. The 8-petal flower is started by chaining 6 and making 8 single crochets into the starting ring. Then you make the petals:
Tallenna
Tallenna
Tallenna
Tallenna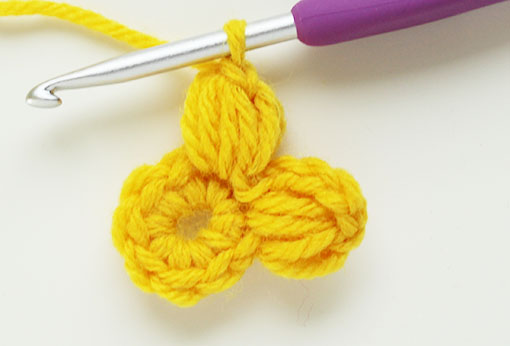 Check out the video for detailed instructions:
How to crochet 6-petal and 8-petal flowers
Pin the crochet flower instructions:
Tallenna
Tallenna
Tallenna