What color would you make this chunky bag? The bag works up in an evening and is useful for carrying your phone, books, make-up and other essentials.
Originally published in the Simply Crochet magazine 117, the pattern is worked in rows. The bag panels and side/bottom piece are joined by crocheting from the outside. There is no separate handle, the handles are worked into the bag panels.
Crocheting the bag is interesting because it features different stitches like bobble stitches and V-stitches.
How to make finer yarn chunky?
If you have yarn available that is the right color but not chunky enough, you can easily triple the yarn with these simple video instructions. You can loop the yarn in a continuous method.
This post contains affiliate links. It means that if you purchase a product I recommend, I may earn a small commission with no added cost to you.
For crocheting chunky yarns, aluminum hooks are ideal and my favourites.
Check out this set: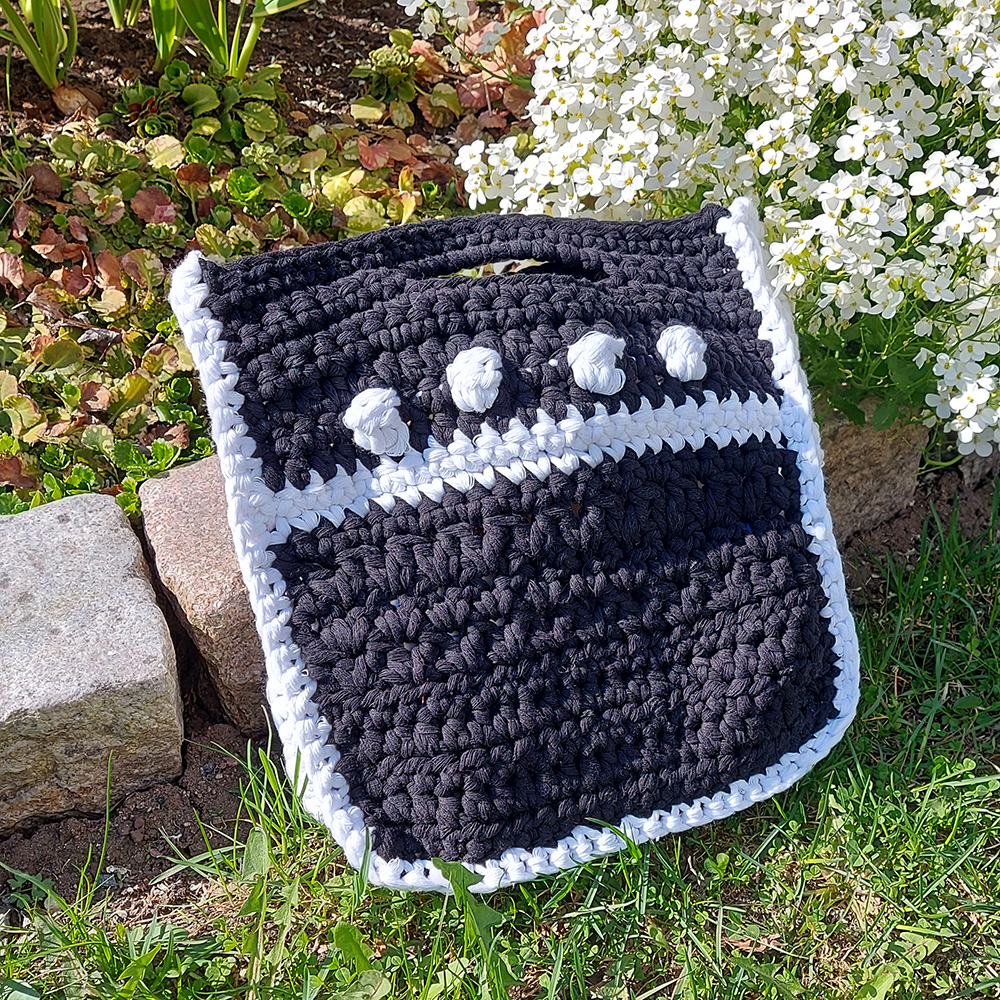 Enjoy making the bag! Post photos of your completed bag on Instagram and tag me there, @tuulamaaria!