What do you want to see today?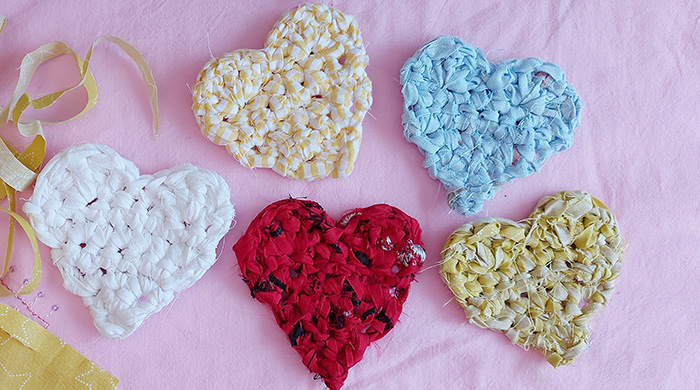 Crochet this quick heart using some scrap fabric you may have. You can recycle items like pillowcases or clothes no longer in use. This works best with woven fabrics, not T-shirt type stretchy materials. You cut up the fabric into a long strip. The size of the heart...
You can use crocheted mesh in so many ways. Scarf, shawl, poncho Blanket, baby blanket, afghan Tote bag, beach bag Kitchen cloth, face cloth Coaster, table runner Curtain Beach wrap Rug When you crochet the mesh two rows at the same time, it goes much faster. The...
How would a colorful wind spinner look on your veranda or balcony or in your garden? Wind spinners are easy to make and suitable for a beginner crochet project. A wind spinner doesn't require a lot of yarn so it is a great way to use up some of your left-over yarn....
Check out my sister blog Knit & Crochet Christmas! You will find lots of ideas for crocheting and knitting Christmas decorations. Because I have the separate blog for Christmas, this blog doesn't have any Christmas-related posts.