What do you want to see today?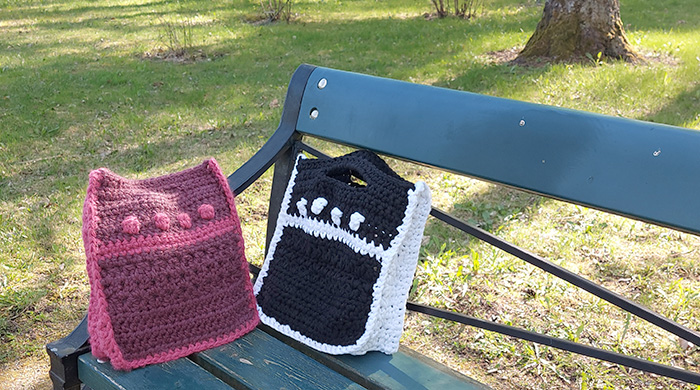 What color would you make this chunky bag? The bag works up in an evening and is useful for carrying your phone, books, make-up and other essentials. Originally published in the Simply Crochet magazine 117, the pattern is worked in rows. The bag panels and side/bottom...
Whether you are a beginner or have crocheted for decades, there may be things you can change in order to crochet faster. You don't need to crochet fast but if you do, here are some tips to improve! "How to crochet faster" is a common search term both on Google and...
Have you ever tried crocheting three rows of mesh on one go? In this tutorial, I'll be walking you through the process step by step. You get first a step-by-step video and then written instructions with close-up photos. Where to use crocheted mesh Crocheted mesh is a...
Check out my sister blog Knit & Crochet Christmas! You will find lots of ideas for crocheting and knitting Christmas decorations. Because I have the separate blog for Christmas, this blog doesn't have any Christmas-related posts.